Bullying Information for Parents, Students, and Educators
Bullying is a pattern of negative acts of aggression toward another person, which can take various forms. There is an imbalance of power where the victims or targets cannot defend themselves. You can help put an end to bullying with our
programs and services
.
Sooner or later, children will be challenged socially, emotionally, or physically. Young people, however, often do not let their parents or other adults know they are being bullied. This is due to fear of retaliation, embarrassment, or being blamed. Children also believe adults will not take their problem seriously or handle it inappropriately.
This is why parents need to make an effort to sustain a good relationship and open communication with their children. Furthermore, both parents and educators must ensure children feel safe in school so they can excel academically and perform to the best of their ability.
Steps to Take If Your Child Is Bullied
If your child tells you they are being bullied, don't overreact or panic. Kids sometimes don't want to tell their parents because they'll make too big a deal over it, and matters can worsen. It's best not to let your feelings cloud your good judgment and never encourage retaliation. The word bullying is sometimes misused. So, listening and finding out if the situation is indeed bullying is essential.
Who was present when the incident happened?

How often is this happening?

Did this happen once, twice, or every day?

Keep a log, write it down, and report it.

Ask your child if any part of the bullying happens online or through texting.
When and where did this happen?

Did any part of the bullying happen online or through texting?

(According to research, this kind of bullying is more common with older kids)

Keep a log, write it down, and report it
Set up a meeting with your child's teachers and the school's administrator calmly with as many facts as possible. An in-person meeting is more effective than a phone call or email. Listen to what the educator or administrator discusses because they may not have all the same information that you have. Administrators usually can't make a bullying situation disappear overnight. However, they can immediately work to help your child feel safer and supported.
Don't assume you know all the facts, and never think that your child is telling you the entire truth. It is common for children to tell small lies to their parents to avoid getting in trouble. In addition, don't over-focus on whether or not the situation is indeed bullying. Instead, focus on resolving the problem and ensuring your child feels safe.
Meet with the teachers and administrator of your child's school to construct a plan to enhance their sense of safety. You can discuss unstructured settings, like prearranging a table with your child's friends in the cafeteria or at least other friendly children, with an adult who has an eye on it. Additionally, you can consider asking:
Can we reduce the contact between my child and the student who is bullying as much as possible?

Can we increase the contact between my child and the children they like and enjoy being with?

Can we increase adult supervision?
A significant part of the plan should be to have a safe person your child can see until they feel better about school. You can ask your child whom they particularly like. Is it the principal, guidance counselor, or school nurse? Then, arrange to have that individual tell your child in person that they can visit any time, without restrictions.
This is where great plans can often fall apart. So, be sure to set a date and time to follow up. If the plan is working, continue to arrange another time to follow up a little further. Make adjustments if it's not working.
Keep in mind that, as parents, you play a crucial role in teaching your children about bullying and harassment. Kids will always have to cope with conflict in their lives. If you prepare your children to better cope with conflicts and bullying, they'll be much less affected by them. Let them interact with friends they like, praise and reward them, and ensure you have some fun family time.
Things to Do If Your Child Is Displaying Bullying Behavior
No parent wants to hear that their child is bullying other children. However, it's important to remember that bullying and cyberbullying don't always indicate a severe problem. Young people make mistakes, and making social errors is how they learn. Your job is to ensure that they do learn from this episode.
Acknowledge the Problem and Help Your Child to Stop
Bullying is too important to ignore. When you realize that your child is bullying others, acknowledge the problem and make sure it is stopped. Bullies are unlikely to quit independently, and adult intervention is needed. Moreover, ensure that your child understands how destructive and self-destructive their behaviors are. Kids who bully are more likely than their targets to lead lives marked by depression, school failure, violence, crime, and other problems.
Don't just punish. Instead, try to teach if your child admits to treating another child rudely and cruelly. Avoid asking why it happened as well. The main message should be that there is never a good reason to be socially cruel to another person—period.
Try to find the cause of the bullying behavior. It most likely means that your child struggles to get what they want—popularity, acknowledgment, attention, or control. Your child may also be reacting to being bullied at school or at home by a sibling or even a parent.
Moreover, it is crucial to consider a learning disability or physiological condition. If your child's behavior or psychological state concerns you, ensure to inform your pediatrician. Often, children bully others who they perceive as "different" from themselves.
Create an Open, Accepting Atmosphere at Home
As a parent of a child who bullies other kids, you need to look at how you talk about others. Do you present homophobic, racist, or other negative opinions that may breed hate in your child? If you participate in these actions, it is vital to become educated on differences and different cultures and prevent untruthful sharing of information. Spreading mistrust and hate onto your children can further encourage them to apply hateful views.
If accepting differences is taught at home, you need to look at your child's friends and what thoughts are being shared. Children are heavily influenced by their friends. Having an open, accepting atmosphere at home and rectifying hateful information can prevent a child from bullying other kids based on perceived differences.
Ultimately, your child will follow your values. So, brainstorm to develop a plan to remediate the behavior and involve your child in creating it. You must also increase the supervision of your child and monitor their progress. Be sure to reward positive behavior and your child's efforts to change behavior.
Keep in mind that, as parents, you play a crucial role in teaching your children about bullying and harassment. Kids will always have to cope with conflict in their lives. If you prepare your children to better cope with conflicts and bullying, they'll be much less affected by them. Let them interact with friends they like, praise and reward them, and ensure you have some fun family time.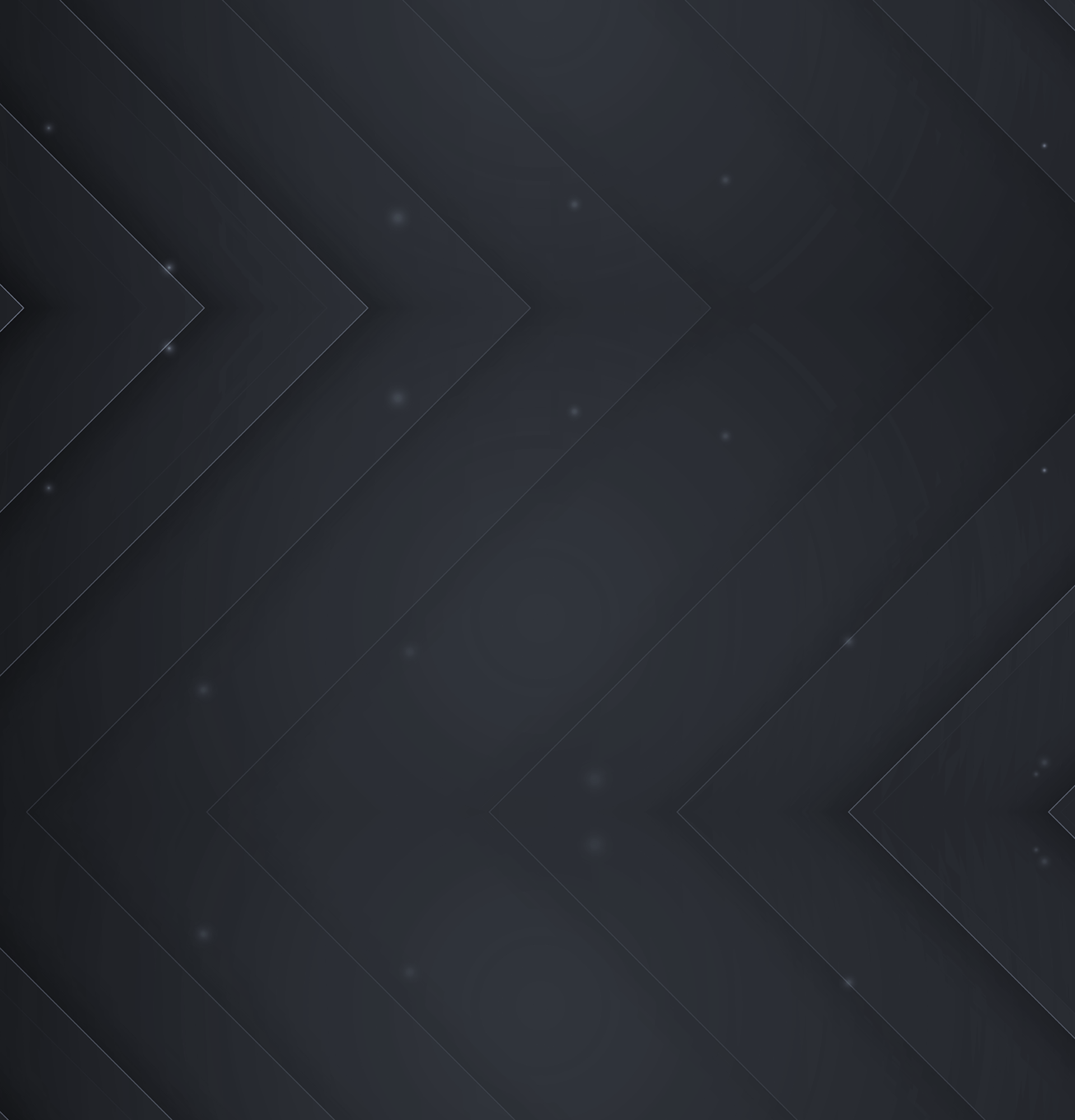 Bullying is the number 1 reason for teenage suicide.
What You Can Do If You are Being Bullied
You have every right to feel secure and safe, whether in school or out. Most schools have rules and a policy against bullying and will take your complaint seriously. Many states have laws against bullying as well. Breaking the silence is crucial to combat bullying. Here are things you can do if you are being bullied:
Remain Calm, and Do Not Show You are Upset (Getting You Upset Is the Bully's Goal)

Look the Person in the Eye and Tell Them to Stop

Don't Believe Rumors (If you know who is saying nasty things, ask that person if they believe it. If the person says "NO," it's over. If the person says "YES," tell them, "You can believe it if you want to, but it's not true." Then, walk away, and don't respond again.)

Try to Avoid the Person Who Is Doing the Bullying

Do Not Look for Revenge, Or You May Get in Trouble

Keep a Log—Write Down Dates, Times, and Places Where the Bullying Occurs

Inform an Adult You Trust and Tell Them What You Would Like to Happen

Have a Sense of Humor

Remember It's Not Your Fault
What You Can Do If You See or Know Someone Who Is Bullied
Stop It If You Can Do so Without Putting Anyone in Danger (Sometimes, just yelling "stop it" or "cut it out" is all that is needed.)

Get Help, Send for Help, or Call for Help If It Does Not Stop (If you are afraid, go quietly and get help.)

Do Something (If you do nothing, clap, or stand around, you are telling the bully that you agree with the bad behavior.)

Be a Friend to the Victim or Target

Encourage the Victim or Target to Tell an Adult Who Can Be Trusted

Offer to Go with the Target or Victim to Report the Incident

Encourage the Target or Victim Not to Retaliate (This behavior will likely worsen the situation, or the wrong person will get in trouble.)

Let the Other Person Know It Is Not Their Fault

Be a Hero
Read the Stories Below to Learn More
"Sexting" Surprise: Teens Face Child Porn Charges
"6 Pa. high school students busted after sharing nude photos via cell phones"
"Sexting" Could Rack Up Felony Charges for Teens
What You Should Know About Cliques
Some people believe it's better to be in a clique than to be excluded. However, most people in cliques deal with peer pressure and many rules. After a while, they may begin to realize that a true friend wouldn't be so bossy or demanding.
Cliques aren't just for girls. Boys form cliques too—usually around a sport, computer or video game, type of clothing, or music. They can be as mean as girls about excluding others from the group.
Always be proactive. Speak to your teacher, guidance counselor, or any adult you trust about starting a school safety committee or anti-bullying task force. For more information about our programs, click here.
Information for Educators
Bullying is a significant barrier to student learning. School administrators and teachers are pressured to raise test scores and ensure every student is proficient. However, the "Leave No Child Behind" raises proficient bullies, gang members, and Wall Street criminals.
Emotions affect how we learn, and caring relationships are the foundations of all lasting learning. Until we address our students' social and emotional needs, test scores and the school climate will not improve. If a student does not feel safe in school due to being bullied, they can't learn and will not be motivated to learn.
"Students thrive in schools where they feel adults know them, care about them, and respect them." -
Susan Limber, Clemson University
School administrators and their staff often adopt a short-term piecemeal approach to bullying prevention. They may select bullying as a topic for in-service training, a PTA meeting, or school assembly. Sometimes, lessons are taught by individual teachers, a guidance counselor, or a social worker. Although these efforts represent vital steps in a bullying prevention strategy, they likely will do little to significantly reduce the problem.
UGYE Bullying Prevention Assessment
Learn if your school is effectively addressing bullying with this assessment:
| | |
| --- | --- |
| | |
| 1. My school has a bullying and harassment policy. | |
| 2. Parents, teachers, bus drivers, lunch aides, and students have a CLEAR understanding of our school policy. | |
| 3. My entire staff has been trained in bullying prevention. | |
| 4. My school has a protocol that deals explicitly with bullying and harassment. | |
| 5. Logical consequences are imposed for bullying and harassment immediately at my school. | |
| 6. All personnel, parents, and students in my school have knowledge of the protocol. | |
| 7. All staff, parents, and students in my school know the difference between bullying, conflict, and teasing. | |
| 8. All students, staff, and parents in my school know the difference between tattling and telling/ratting and reporting. | |
| 9. Students in my school know the key players in a bullying scenario. | |
| 10. Students in my school are positive bystanders. | |
| 11. Students and parents feel comfortable reporting bullying and harassment at my school. | |
| 12. Students in my school know their confidentiality will be respected if they report a bullying incident. | |
| 13. We have an anonymous reporting system in my school. | |
| 14. Bullying prevention is incorporated into the curriculum. | |
| 15. We have a social action team or committee that deals explicitly with our students' social and emotional needs by reporting, tracking, and surveying students every year. | |
Give yourself one point for each yes.
1-5: Your school is in the beginning stages.
6-10: Students, teachers, and parents have some bullying prevention knowledge.
11-15: Your school is proactive in addressing bullying.
Encourage Parental Involvement
Conduct a needs assessment using meetings, phone calls, surveys, orientation, interviews, or other forums to assess the school's climate.

Ask parents, staff, and students about their concerns. You can also ask for suggestions and implement them by getting staff, parents, and students involved.

Send home several announcements and invitations about school events.

Invite individual parents to play specific roles and become active in planning and organizing activities at school.

Offer translated materials for families with limited English proficiency and provide translation services at school meetings or events.

Initiate a personal outreach system by asking parents to invite other parents and extended family members to upcoming events.

Provide food, snacks, or giveaways at events, activities, and meetings whenever possible.

Establish a parent's room or center that has a welcoming environment and serves as a resource center.

Prepare a family newsletter to send home monthly with students and publish it online.